Trice Restoration Inc – Your One-Stop Solution for Window Lintel Leak Repair in Queens
Are you experiencing water seepage or damage around your windows? If yes, then you may have a window lintel leak. Window lintels are structural components that support the weight of the window above and transfer it to the adjacent walls. Over time, due to factors such as aging, weathering, and water damage, window lintels can deteriorate and develop cracks, gaps, or holes, allowing water to infiltrate and cause leaks.
At Trice Restoration Inc, we understand the importance of timely and effective window lintel leak repair to prevent further damage and protect your Commercial space and high-rise buildings. We have years of experience in identifying, diagnosing, and fixing window lintel leaks of all sizes and complexity in the Bronx, Brooklyn, Manhattan, Queens, and Staten Island.
Whether you need window lintel leak repair Queens for a commercial property or high-rise buildings, we are committed to providing a comprehensive and personalized solution that meets your needs and budget. From initial assessment and planning to execution and follow-up, we take pride in our attention to detail, quality workmanship, and customer satisfaction.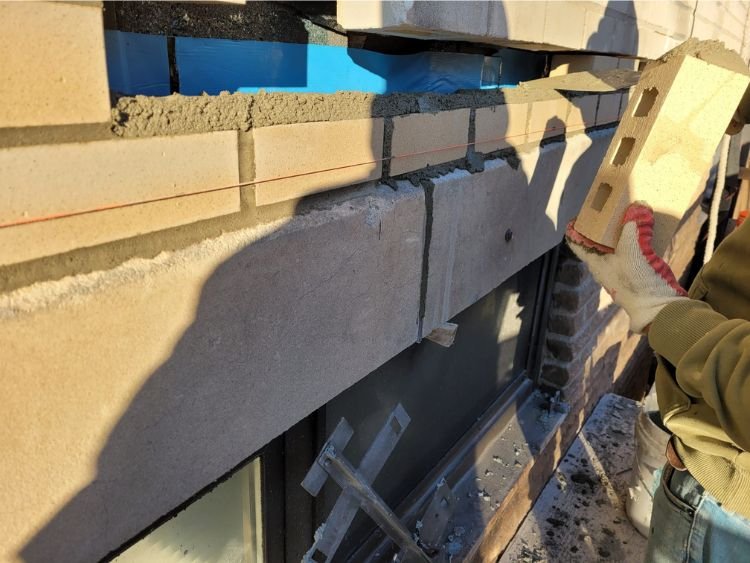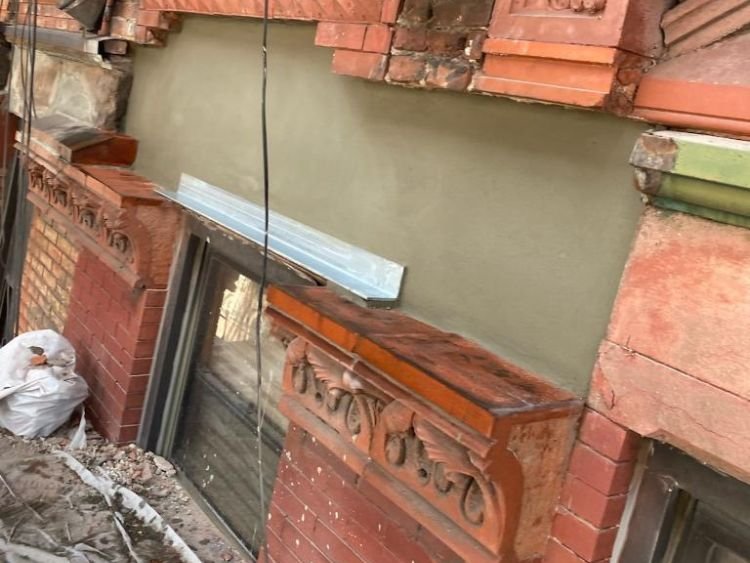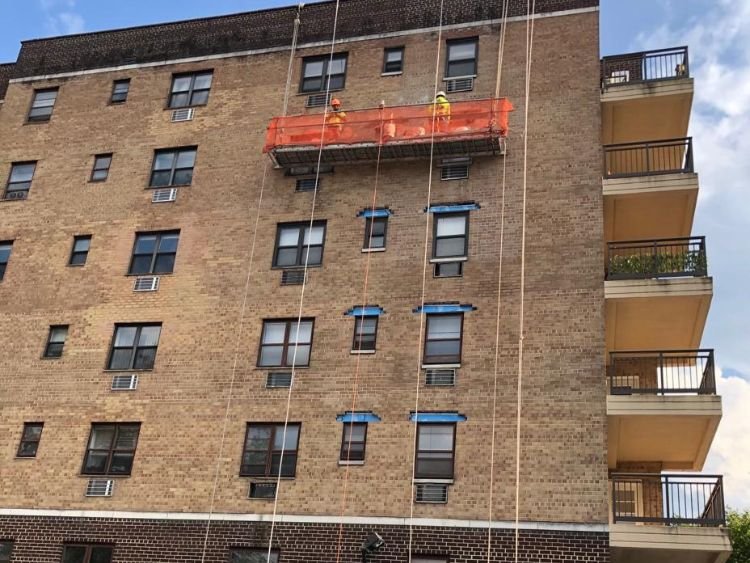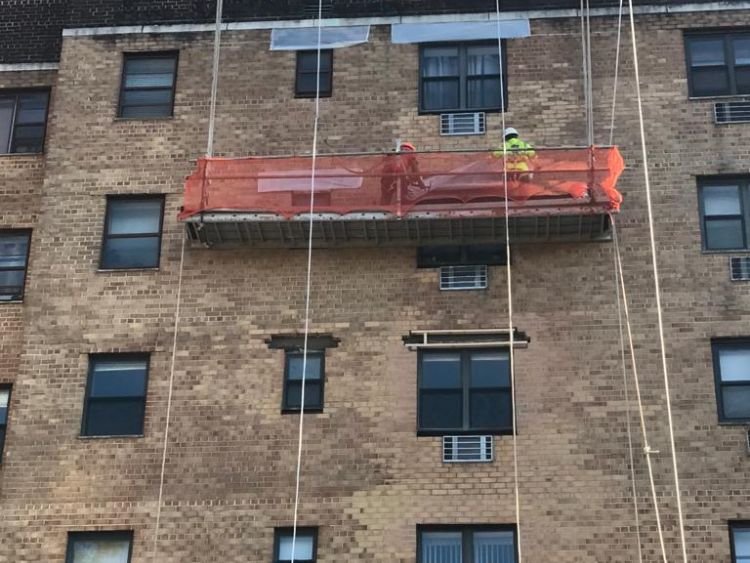 Our Window Lintel Leak Repair Services – How We Can Help You
At Trice Restoration Inc, we offer a wide range of window lintel leak repair Queens services, including:
Window Lintel Leak Inspection: We use state-of-the-art equipment and techniques to detect and locate window lintel leaks and assess their extent and cause.
Window Lintel Leak Repair: We use industry-leading materials and methods to repair window lintel leaks and restore the structural integrity of your windows and walls.
Window Lintel Leak Prevention: We provide expert advice and solutions to prevent future window lintel leaks and improve the overall performance and efficiency of your windows and building envelope.
Water Damage Restoration: We offer comprehensive water damage restoration services to mitigate the effects of window lintel leaks and restore your property to its pre-damage condition.
Mold Remediation: We provide professional mold remediation services to remove mold and prevent its growth in areas affected by window lintel leaks.
Emergency Response: We offer 24/7 emergency response services to address window lintel leaks and other water-related disasters promptly and effectively.
Top Benefits of Choosing Trice Restoration Inc for Your Window Lintel leak Repair Company Queens
Experienced Professionals
Trice Restoration Inc has a team of experienced professionals who are skilled in identifying and repairing window lintel leaks. Their expertise ensures that the repair work is done efficiently and effectively, preventing further damage to your property.
Quality Materials
We use high-quality materials for their repair work, ensuring that the repair is durable and long-lasting. They use materials that are specifically designed to withstand the elements and prevent leaks from occurring in the future.

Comprehensive Services
We offer comprehensive services for window lintel leak repair. They not only fix the leak, but also identify and address any underlying issues that may have caused the leak in the first place. This ensures that the problem is fully resolved and doesn't recur in the future.

Affordable Pricing
We offer competitive pricing for their services, making them an affordable option for homeowners in Queens who need window lintel leak repairs. They offer transparent pricing, so you know exactly what you're paying for and there are no hidden costs.

Timely Response
We understand the urgency of window lintel leaks and respond quickly to service requests. They aim to provide prompt and efficient service to minimize the damage caused by the leak and prevent further issues.
Customer Satisfaction
We prioritizes customer satisfaction and strives to exceed their clients' expectations. They ensure open communication throughout the repair process, provide updates on the progress of the repair work, and make sure that the client is satisfied with the final result.
Experience: With over 20 years of experience in the restoration and construction industry, Trice Restoration Inc has the expertise and knowledge to handle any window lintel leak repair queens or repair project, big or small.
Quality Workmanship: We take pride in our attention to detail, quality workmanship, and use of industry-leading materials and techniques to ensure the best possible outcome for your window lintel leak repair needs.
Customer Satisfaction: Our team is dedicated to providing exceptional customer service and ensuring your complete satisfaction with our services. We strive to exceed your expectations and deliver personalized solutions that fit your needs and budget.
Emergency Response: We understand that window lintel leaks can happen at any time, so we offer 24/7 emergency response services to address your urgent repair needs promptly and effectively.
Connect with our experts today for your Window Lintel Leak Repair Solutions.
Frequently Asked Questions
What causes window lintel leaks?

Various factors, including aging, weathering, water damage, and improper installation or maintenance of the window lintel, can cause leaks.

What are the signs of a window lintel leak?

Common signs of window lintel leaks include water stains, discoloration, dampness around the window or on the walls and ceilings, mold growth, or musty odors.

Can window lintel leaks be repaired, or do I need to replace the windows?

In most cases, window lintel leaks can be repaired without replacing the windows. Our team can assess the extent of the damage and recommend the most cost-effective and efficient solution for your needs.

How long does window lintel leak repair take?

The window lintel leak repair duration depends on the extent and complexity of the damage and the type of repair needed. Our team will provide a timeline and update you throughout the repair process.

What Trice Restoration Inc Provides?

Trice Restoration Inc is committed to providing our customers with the highest quality window lintel leak repair services in Queens and the surrounding areas. Contact us today to take the first step toward a safe and dry space.