Your Reliable Window Lintel Repair Contractor Queens, NY
We are Trice Restoration, a reputable window lintel repair contractor dedicated to restoring your windows' original form and function. We know how vital it is to keep your building's window lintels in good condition for their structural integrity and aesthetic appeal. Our trained specialists are dedicated to delivering first-rate window lintel repair Queens services that not only fix the current problem but also stop any additional degradation from occurring.
When it comes to the safety and security of your commercial space or high-rise structures, you can trust that we will respond quickly and effectively to any window lintel leak repair needs you may have. Window lintel leaks of all sizes and complexities are no match for our years of expertise in locating, diagnosing, and repairing them in the five boroughs of New York City: the Bronx, Brooklyn, Manhattan, Queens, and Staten Island.
We are dedicated to offering a complete and individualized solution for your window lintel repair Queens's requirements, whether you need it for a commercial property or a high-rise structure. We are committed to providing exceptional service at every stage, from the first evaluation and strategy to the last follow-up.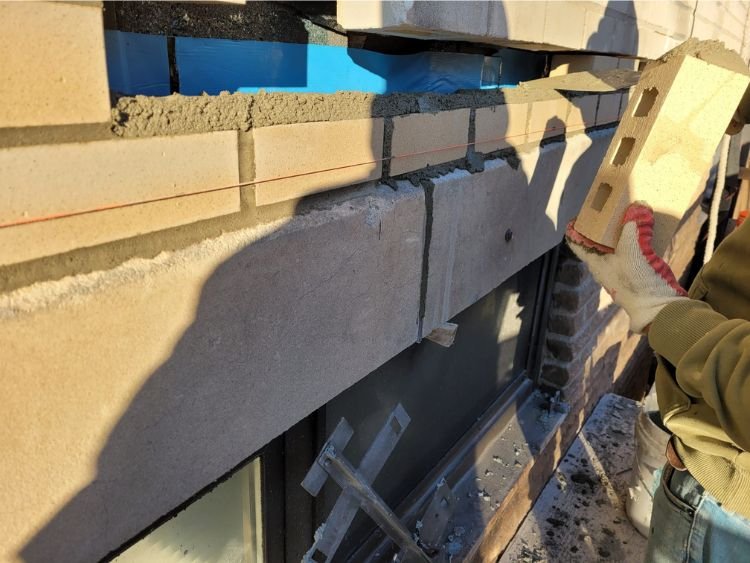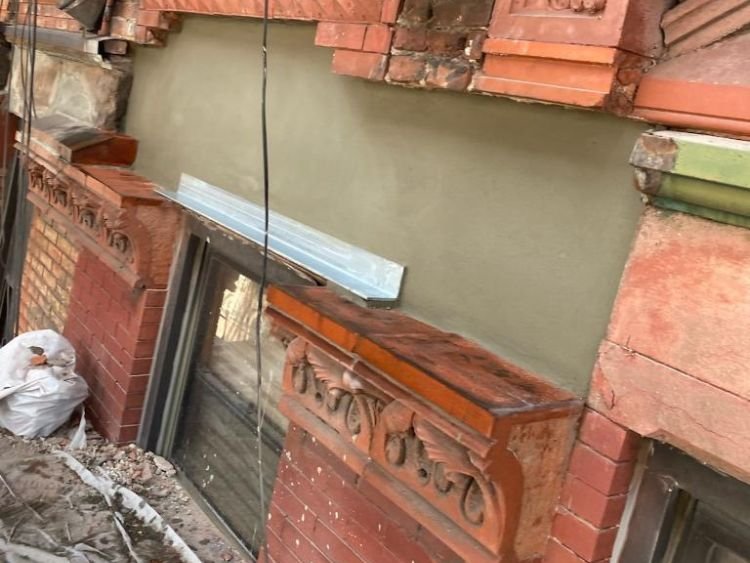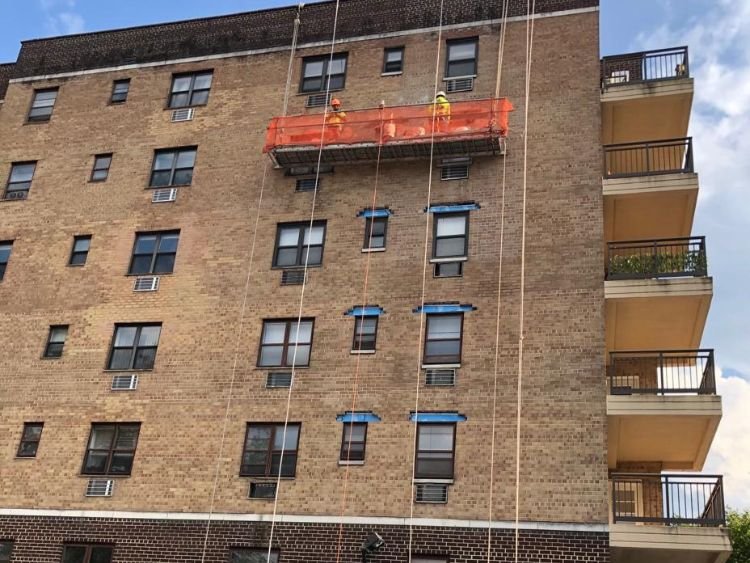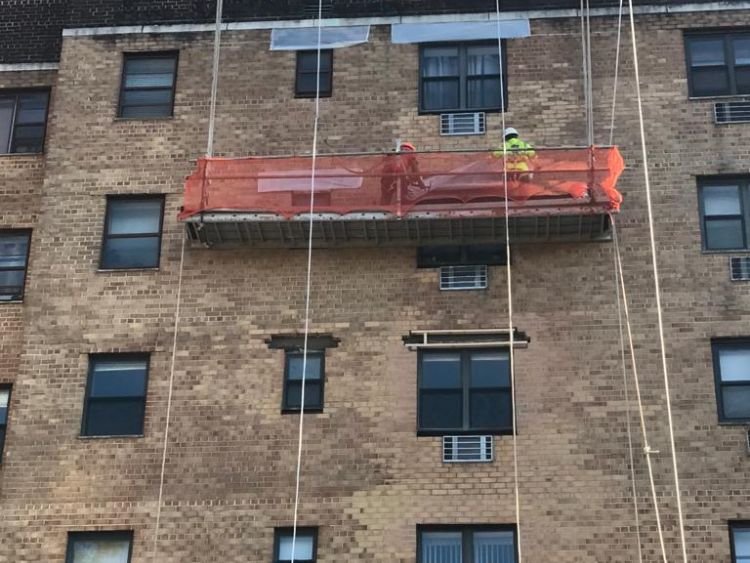 What Are Our Services?
Among the many window lintel leak repair Queens services we do are:
Examining a Window's Lintel for a Leak: We employ cutting-edge tools and methods to pinpoint the source of window lintel leaks and determine the full scope of the problem.
Fixing a Leaking Window Lintel: For window lintel leak repair in Queens and restore the stability of your windows and walls, we employ the best materials and technologies available in the market.
Waterproofing the Window Lintel: We provide professional guidance and solutions to fix existing window lintel leaks and enhance the effectiveness of your windows and building envelope.
Repairing Flood Damage: We provide extensive window sills repair services to help you get your building back to how it was before the leaky window lintel caused it.
Removing Mold: In order to eliminate and prevent the spread of mold in regions afflicted by window lintel leaks, we provide skilled mold treatment services. Also we provide window lintel replacement.
Why Choose Us For Your Window Lintel Leak Repair In Queens?
It is essential to choose a trustworthy and knowledgeable firm for window lintel leak repair or window lintel replacement in Queens so that the problem can be fixed quickly and efficiently. If your window lintels require fixing, go no further than us. The main advantages of working with us are as follows:

Profound Knowledge:
We have been fixing window sills repair for a long time; throughout that time, they have earned a reputation for excellence. Because of their extensive experience, our professionals can quickly and accurately diagnose and repair any leak. Our expertise guarantees a problem-free repair.
Technicians with Expertise:
Our crew of experts is second to none when it comes to fixing leaks in window lintels. They have to go through extensive training to learn about the most recent developments in repair methods and industry requirements. If you choose us for window sills repair, you can be confident that the service will be done correctly.

Timely Response:
To avoid more damage to your building, we will immediately fix the leak in your window lintel. We value speedy responses so that we can meet your repair requirements without delay. Our dependable Window sills installation in Queens, NY and punctual scheduling will fix your leaking windows in no time.

In-Depth Analysis:
Our experts analyze your window lintel carefully to ascertain the level of damage and identify the sources of the leak. With this all-encompassing method, we can design a repair strategy that will meet your demands precisely. We provide permanent Window sills replacement Queens that stop the leak from happening again by fixing the underlying reasons.

Superior Craftsmanship:
We only utilize high-quality materials and time-tested methods to guarantee that our repairs last. Our dedication to quality ensures that any leaks in your window lintels will be fixed expertly.
Honest and Open Interaction:
We encourage open lines of contact with our customers throughout the restoration process. Our skilled staff will go through all of your repair choices with you, including detailed pricing estimates. We keep you updated during the whole repair procedure so that you know what's going on.

What Can We Do to Fix Your Lintel Leak?
Our organization knows how annoying and inconvenient a leaking window lintel can be. Water damage, mold development, and energy loss may all result from lintels letting in too much water. That's why we're here to assist you with our expert window lintel leak repair services.
Our team of window lintel repair Queens's expert specialists has years of experience in the field and can fix any kind of window lintel leak. We can find the source of the leak in any structure, whether it's a High Rise building or a commercial spaces, and implement effective remedies to the problem.
We guarantee the following when you hire us to fix leaks in your window lintels:
Tailor-made Solution: We'll take the findings from the inspection and use them to create a maintenance schedule that's perfect for you. We aim to create a permanent repair that will safeguard your windows from further water damage.
Superior Craftsmanship:Our trained technicians have years of experience fixing window lintels. Our dedication to quality and meticulous approach to every window lintel leak repair in Queens guarantees that it will last and look great for years to come.
Satisfaction of the Customer: Your happiness is our number one goal. We take seriously the confidence you have in our offerings.
Don't allow water to leak through the window lintel to ruin your day. Get in touch with us immediately, and we'll send a team of experts to fix your window lintels or window lintel replacement. We guarantee that your windows will be repaired to their original condition, leaving you a leak-free and pleasant building.
Connect with our experts today for your Window Lintel Leak Repair Solutions.
Frequently Asked Questions
How can I fix a top-leaking window?

Simply replace the old caulking with fresh window caulking to repair the problem. The top of the window seems to be leaking.

If a lintel fails, what would happen?

When lintels collapse, the bricks are forced upward and inward, causing fissures and bulging masonry. Even in the case of broken lintels, the gaps should not exceed the size of the window or door.

What factors lead to Window sills replacement Queens?

Windows that leak water usually have weatherstripping that has worn out or fractures in the window frame.

Exactly how often must lintels be changed?

Lintels that have rusted may swell to several times their original thickness. Expansive forces have the potential to cause structural movement. Rusted lintels are indicated by fractures that run perpendicular to the aperture and appear as a "step" pattern at each end of the window or door. When lintels rust, it's usually necessary to replace them.

What Trice Restoration Inc Provides?

Trice Restoration Inc is committed to providing our customers with the highest quality window lintel leak repair services in Queens and the surrounding areas. Contact us today to take the first step toward a safe and dry space.