Reliable & Trusted Retaining Walls Repair Contractor New York City
Trice Restoration Inc is the most operationally efficient and top quality building restoration contractor. Our experience and design/build expertise enable us to develop innovative processes and approaches that achieve the best possible results. Being the most reliable retaining wall repair installation contractor in New York City, we make sure to provide the best solution at your end.
As design-build retaining wall contractors, we can provide several permanent retaining wall solutions based on unique project needs and challenging environmental conditions. Whatever the environment, whatever your operational challenges, we have the expertise to help you determine the solution you need with our retaining walls repair contractor NYC.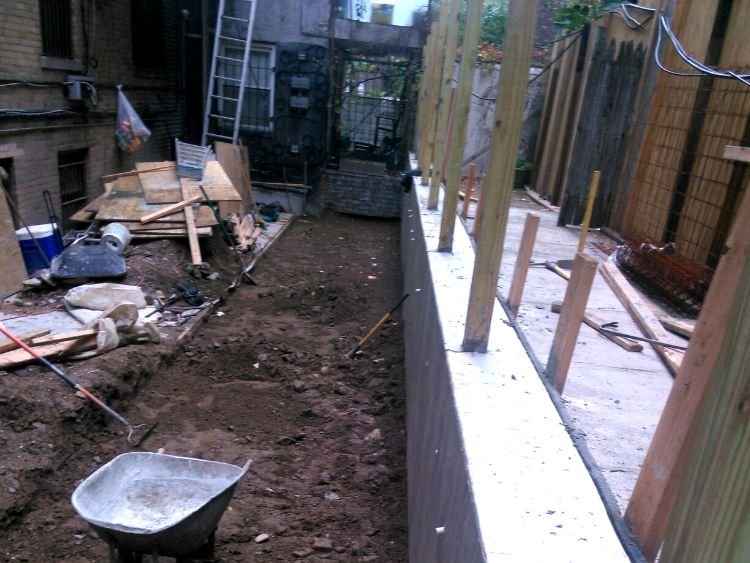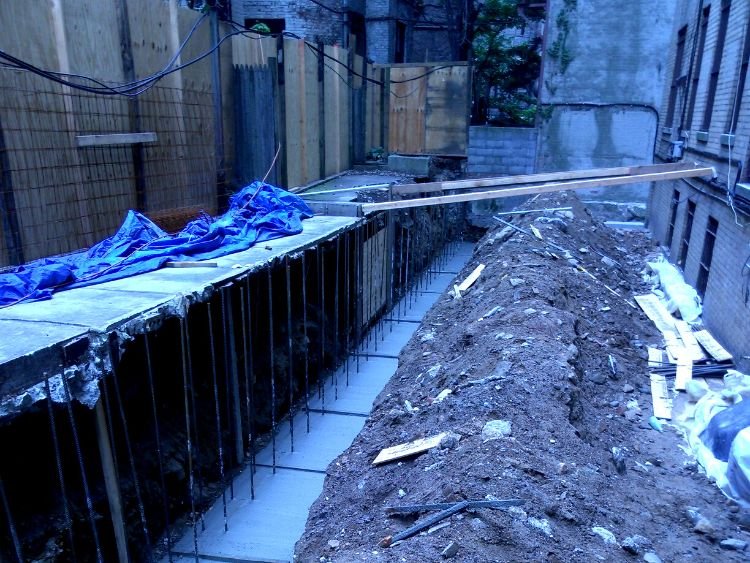 Our Retaining Wall Contractors Provide the Best Retaining Wall Repair Construction in NYC
Trice Restoration Inc; Contractors have years of experience working with retaining wall repair builders to improve a backyard aesthetic and save the building from foundation or water damage. During the construction of stone retaining walls, our contractors consider the science of water and irrigation. Your backyard retaining wall will also be landscaped to complement your existing landscape design by the contractors.
A retaining wall is a beautiful addition to your landscape design and essential for the longevity of your building's foundation. Our retaining wall repair contractor NYC accomplishes this. With a careful retaining wall design, you can divert water from your building while looking spectacular. We have contractors who excel at this.
Great Service
Providing professional and courteous service is our top priority to all our clients. We place a high priority on developing and maintaining excellent relationships with our clients. We offer ultimate retaining wall repair construction services in New York.
Experience
In addition to building over 15,000 linear feet of retaining walls repair, we can handle challenging sites.
Creative Solutions
Our retaining wall repair Contractors provide customized solutions and will determine the proper configuration of products and designs to make your retaining wall project a success.

Commitment
Our team is fully committed to the success of every project, and we back our work with an industry-leading 5-year warranty. You can get a Commercial Retaining Walls repair contractor NYC. Solution with total commitment. 
Affordability
At Trice Restoration, you get affordable services. There is no need to count on your expenses. We provide budget-friendly services and packages. Contact us for more information.
Availability around the clock
At Trice Restoration, our experts and contractors are available 24/7. You can contact the experts immediately if you need assistance with wall retaining solutions.
Why Should You Choose Us?
We aim to create beautiful, functional structures in collaboration with architects and designers. Please get in touch with us today so that we can assist you with your next construction project. Providing custom retaining wall repair solutions for over a decade, we are a design-build retaining wall repair construction company. We can help you with the following:
Commercial Walls:-We design and build retaining walls for various commercial clients, from Stamped Drawings to Letters of Completion. With the help of our professional retaining wall installer, our talented team of experts makes sure to give you the best service in NYC.

Commercial Retaining Walls:-You can count on us for your project's engineering drawings, supply, and installation of customized retaining wall repair systems.

Commercial High Rise Building Walls:- We are committed to providing innovative Retaining Wall repair Services NYC services backed by an industry-leading warranty for all your high rise commercial buildings.. Consequently, we provide the best commercial wall repair solution while effectively overcoming technical challenges. 
Excavations & Grading:- Our on-the-job training combined with professional training has made us highly proficient earthmovers. We provide efficient solutions with comprehensive general liability coverage and the latest equipment.
Segmental Retaining Walls:-It's not hard to see why retaining walls repair are so beneficial to your property. Hence, if you are looking for contractors to build or design this hardscape element in your building or landscape, then contact Trice Restoration Inc today. We are experts in using segmental blocks on our various projects, we can also work on other types, such as gabion, dry stack wall, mortared stone and many more.
Connect with our experts today for your Retaining Walls Repair Solutions.
Frequently Asked Questions
What are retaining walls?

Retaining walls are blocks of brick or stone designed to prevent erosion and surface runoff on sloped or elevated properties. Residential and commercial properties may use them to prevent soil and water from shifting.

How can a retaining wall benefit my building?

The most common use of residential retaining walls is to protect exposed basements from erosion. If a retaining wall is absent, soil can block basement doors and windows over time. Retaining walls also benefit houses on top of or below high hills. A retaining barrier prevents the foundation of a building on top of a mountain from shifting. When a house is located at the bottom of a slope, a retaining wall will prevent loose soil from building up around the house. Your exterior building and yard will benefit from different wall placements.

What benefits of a retaining wall for my business property?

Retaining walls for commercial properties provide practical support and aesthetic appeal. A retaining wall controls the grading of an area when constructing a new building.

What is retaining walls made from?

Retaining walls are usually made from interlocking bricks or stone blocks, but concrete or wood can also be used.

How many different looks are available for retaining walls?

Whether you are building a commercial or residential retaining wall, there are countless possibilities. It is possible to purchase blocks in different sizes, colors, and materials. The walls may be anywhere from a single foot to several feet tall. Ask our contractors for details about custom retaining wall designs for your property.