Top Waterproofing Contractor Queens
Trice Restoration INC has been providing waterproofing and building restoration services in Queens. Our company has grown and specialized in other construction trades, making waterproofing and restoration the best service for our clients. We cannot live without water, but we can live without its damaging effects on the structure of our Places. The unpredictability of the weather does not deter Trice Restoration from offering the best waterproofing solution for commercial spaces. Several factors contribute to water infiltration, including soil composition, ground layout, and building structures. With our extensive knowledge of water resistance, we use the most recent technology available. There have been many situations throughout Manhattan, Brooklyn, Queens, Staten Island, and The Bronx, where our company's quality craftsmanship has been proven.
We are a licensed and insured waterproofing company in NYC. With our waterproofing solutions and services, you can be con1dent your high-rise buildings and commercial structure will remain beautiful for decades. It is crucial for a building's safety, structural integrity, and comfort that it is waterproofed. Keeping buildings and other areas dry is our goal with our best construction waterproofing products and services. Commercial Waterproofing has become one of our most trusted services in the industry and country due to our experience and expertise. So, if you are looking for building waterproofing Contractors Queens, you can connect with us.
As a result of our expertise and experience, we can protect the entire surfaces of your project, whether it be a high-rise, mid-rise, condominium complex, stadium, church, hospital, hotel, or multi-family apartment complex. We are dedicated to protecting your valuable investment from water intrusion and other environmental factors.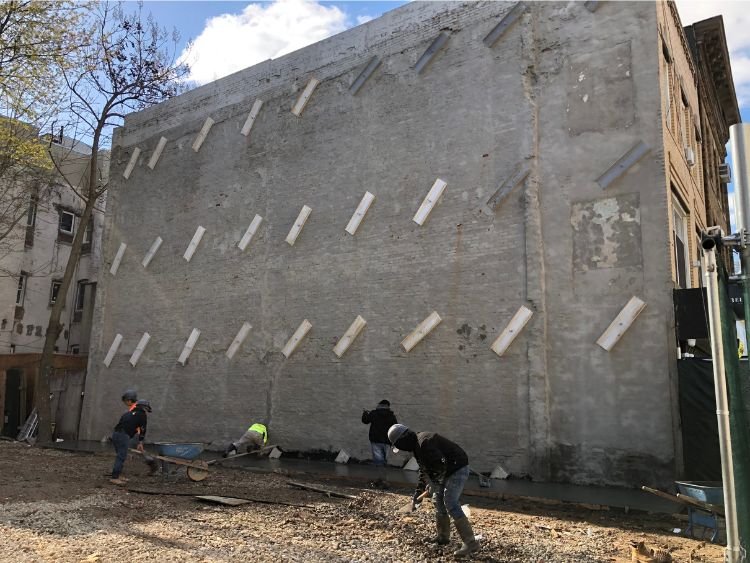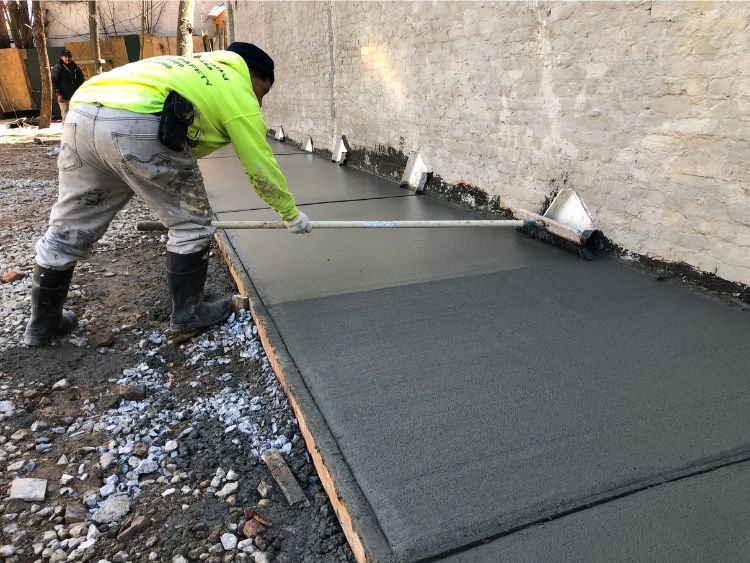 Explore Our Outstanding Range of Waterproofing Services & Get Ultimate Solution
We at Trice Restoration INC offer a wide range of ultimate services and solutions, including pressure washing, chemical cleaning, brick repointing, basement waterproofing, building waterproofing, lamination, and much more. With our waterproofing solutions and services, you can be assured that your building will look beautiful for decades. A building's waterproofing solution and application techniques are crucial to keeping it safe, structurally sound, and comfortable. Our best construction waterproofing products and services help you select the most cost-effective waterproofing solution.
Appearance Improvement
The building's appearance will not be affected by leaching, mildew staining, or discoloration if a waterproof solution is used. Water can damage building facades if it penetrates the walls, and Trice Restoration INC does this for you. We assure an improved overall appearance of your entire space with ultimate commercial waterproofing services NY.
Increased Safety
Several hazards and concerns are associated with using protective coatings, and Water-resistant buildings ensure a safer working environment. In addition to repair,restoration and safety solutions, we also handle DOB violation removal procedures and Waterproofing
Reduced maintenance costs
Maintaining, repairing, and restoring your commercial building, can save money, and you may even be able to save on insurance. Furthermore, waterproofing prevents it from deteriorating over time, which adds tremendous value.
Durable solution
Waterproofing solutions must be durable to provide a strong and sturdy foundation for any structure. And here at Trice Restoration INC, we offer you all of these ultimate solutions.
Increase Property Value
Mold and water damage can reduce the value of your Place by up to 25%. A waterproof place ensures the overall protection and weight of the property. The commercial properties value always gets multiplied if the Waterproofing is done perfectly, and we make sure to do that.
Structural Damages
The structure of a Place can be damaged when rainwater seeps into it, and basements and roofs can be waterproofed to protect your Place's structural integrity. We are the
best building waterproofing contractors and ensure all protection against such structural damages.
We work as one of the best and most reliable Foundation waterproofing contractors on all commercial buildings. Most modern commercial buildings include underground areas or "below the grade." These areas are often used for parking, storage, utility rooms, and basement or tunnel passages from one part of the building to the next. And we ensure to take care of all these areas while providing perfection in every solution.
You can always count on our team of hardworking professionals for a complete restoration and waterproofing solution. Whether you need brickwork, stucco, cement, or block work, our company is here to help. You can count on our professional contractors for timely, budget-friendly, and superior quality. As part of the process, our expert labor examines the entire Place to determine any water leaks, penetrations, or damp areas in your Place. As a community, we are responsible for preventing people from slipping on wet floors and reducing the possibility of injuries. As the best basement waterproofing contractors Queens, we keep things transparent with our customers and clients and provide durable waterproofing services.
Connect with our experts today for your Waterproofing Solutions.
Frequently Asked Questions
How long does the waterproofing solution last?

The guarantee of any waterproofing solution is typically between 10 and 15 years; however, it depends on how it is applied and how many elements are present. You will only need to re-waterproof your bathroom beyond this range if you follow the steps carefully.

Why is Waterproofing important?

Waterproofing prevents water from entering your Place. The purpose of Waterproofing is to keep your Place dry. Consequently, this system protects things in your house from damage caused by humidity and water exposure.

Are there any areas that need Waterproofing?

Walls on the interior and exterior
Foundations for Places
The roofs
Finished basements
Bridges and cracks in tiles

How much does Waterproofing cost?

The amount of water damage, the size and type of surface, and the type of materials determine waterproofing costs. To obtain an accurate quote, you should consult a waterproofing expert and examine the area that needs Waterproofing.