Top Flat Roof Waterproofing Experts in NYC
Trice Restoration Inc is a leading flat roof waterproofing service provider in NYC. Our team of experienced professionals specializes in providing superior flat roof waterproofing solutions for commercial properties and other properties. We understand that your roof is an essential component of your building's structure, so we use only the highest quality materials and advanced techniques to ensure that your roof remains leak-free for years.
At Trice Restoration Inc, our goal is to provide our clients with excellent customer service and unparalleled artistry. Our team works closely with property owners, architects, and engineers to develop custom flat roof waterproofing NYC services that meets your specific needs and budget. Whether you need to waterproof a new construction project or repair an existing roof, we have the expertise and experience to do the job right.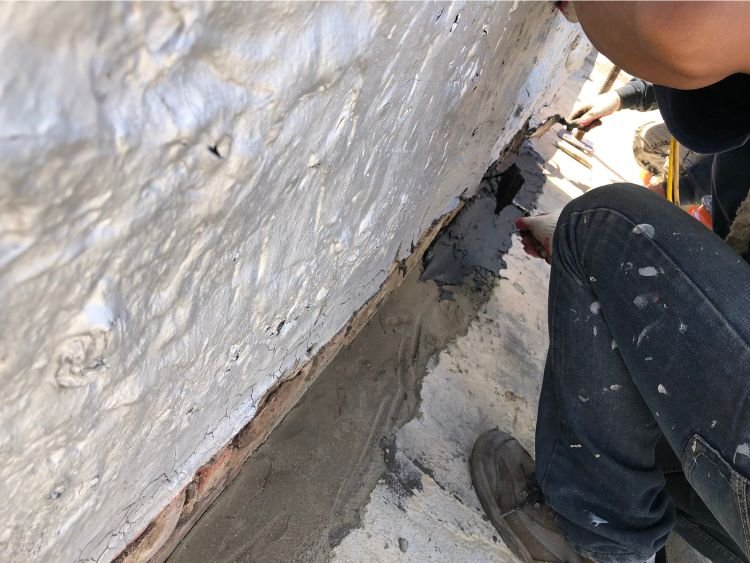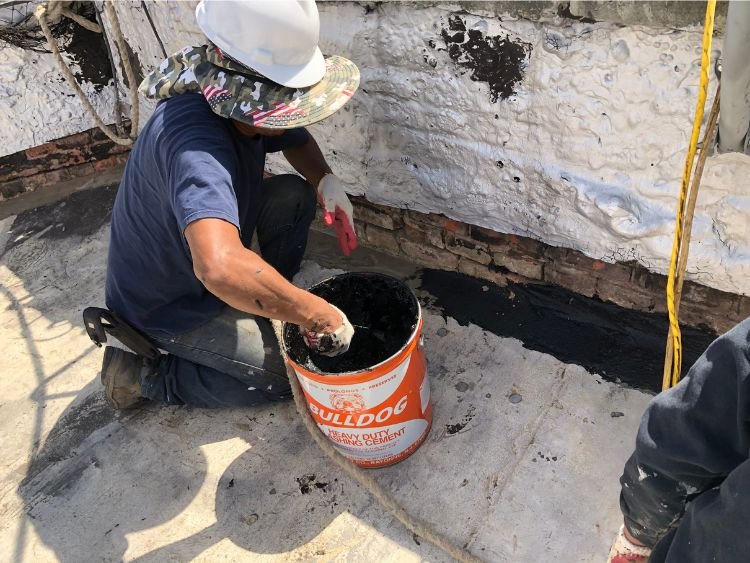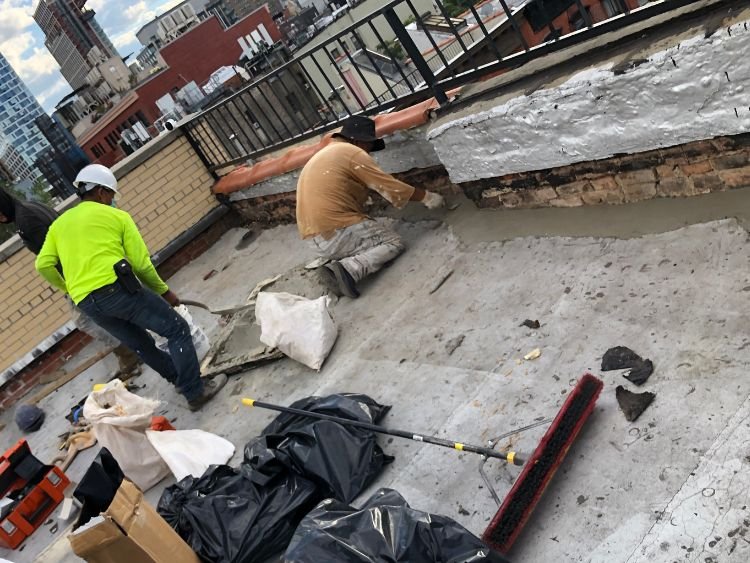 Our Flat Roof Waterproofing Services in NYC
Our flat roof waterproofing services in NYC include:
Flat Roof Coatings:
Trice Restoration Inc offers a range of flat roof coatings that protect your roof from the elements and extend its lifespan. Our experts use high-quality materials and specialized techniques to ensure a proper and long-lasting application. Flat roof coatings can also help improve the energy efficiency of your property by reducing heat absorption and lowering your energy bills. Whether you need silicone, acrylic, or asphalt emulsion coatings, we can provide customized solutions that meet your unique needs and budget.
Flat Roof Repair:
If you're experiencing leaks or damage to your flat roof, our team can identify and repair the problem to prevent further issues. With the latest equipment and techniques, we provide thorough and effective repair, and our experts are trained to work with a wide range of flat roofing materials. With our flat roofing waterproofing services in NYC, we ensure that your roof is fully protected and functioning properly again.
Flat Roof Replacement:
If your flat roof is beyond repair, we can provide you with a complete roof replacement service to ensure the protection of your property. Together with you, we will choose suitable materials and designs for your new roof and provide a proper and efficient installation. Flat roof replacement can help improve your property's value and enhance its aesthetic appeal.
Roof Maintenance:
At Trice Restoration Inc, we offer ongoing roof maintenance programs to ensure your roof remains in top condition. Our experts will regularly inspect your roof to identify and address potential problems. Roof maintenance can help extend the lifespan of your roof, prevent leaks and damage, and save you money in the long run.
Emergency Roof Repair:
Our team is available 24/7 for emergency roof repair services to keep your property safe. Whether you're dealing with severe weather damage or unexpected leaks, we can respond quickly and effectively to mitigate the damage and restore your roof to its proper condition. With our emergency roof repair services, you can have peace of mind knowing that we're always here to help you protect your property.
Discover the Benefits of Our Flat Roof Waterproofing Solutions
Protect Your Property
Our flat roof waterproofing service can help protect your property from water damage, preventing costly repairs in the future.
Extend the Life of Your Roof
By applying a protective coating or repairing any damage, we assist in extending your flat roof's lifespan and provide an immediate solution for waterproofing flat roof New York City.
Environmentally Friendly
Our commitment to using eco-friendly materials and techniques ensures that our services have a minimal environmental impact.
Experienced Professionals
Our team of experienced professionals has the knowledge and expertise to deliver superior results.
Competitive Pricing
We offer competitive pricing for all our flat roof waterproofing services in NYC.
24/7 Availability
Our Professionals are available around the clock to offer you an immediate solution whenever you need.
Quality Workmanship: We use only the highest quality materials and advanced techniques to ensure our workmanship is of the highest standard.
Custom Solutions: We work closely with our clients to develop custom solutions that meet their needs and budgets.
Excellent Customer Service: We are committed to providing excellent customer service and ensuring our clients are satisfied.
Licensed and Insured: Trice Restoration Inc provides its clients peace of mind by being licensed and insured.
Connect with our experts today for your Flat Roof Waterproofing Solutions.
Frequently Asked Questions
Can I apply flat roof waterproofing, or should I hire a professional?

We highly recommend hiring a professional contractor despite the temptation to apply to waterproof yourself. Flat roof waterproofing requires specialized knowledge, equipment, and materials to ensure a proper, long-lasting application.

How often should I have my flat roof waterproofed?

The frequency of flat roof waterproofing depends on several factors, such as the age and condition of your roof and your area's climate. Generally, we recommend having your roof inspected annually and scheduling waterproofing as needed.

What materials do you use for flat roof waterproofing?

Trice Restoration Inc uses a range of high-quality materials, including silicone, acrylic, and asphalt emulsion coatings, to provide superior waterproofing solutions for our clients.

Can flat roof waterproofing help reduce my energy bills?

Yes, it can. By improving the insulation of your roof and reducing the amount of heat absorbed by it, flat roof waterproofing can help lower your energy bills, your property's energy efficiency, and your flat roof waterproofing cost.

Is flat roof waterproofing eco-friendly?

Trice Restoration Inc is committed to using eco-friendly materials and techniques whenever possible. We offer green roof waterproofing solutions that can help reduce your carbon footprint and minimize the environmental impact of our services.

What types of flat roof waterproofing services does Trice Restoration Inc provide, and how do they ensure the effectiveness and longevity of their solutions?

Trice Restoration Inc provides a range of flat roof waterproofing services, including coatings, membranes, and sealants. They use high-quality materials and proven techniques to ensure their solutions are effective and long-lasting, and offer warranties to back their work.