Trice Restoration Inc: Your Trusted Waterproofing Solution in Brooklyn and NY
Water seepage is a problem that haunts every property worldwide, especially in metropolitan cities like Brooklyn. To solve this problem, it's essential to waterproof your property by contacting one of the waterproofing contractors Brooklyn has. But it can be tricky finding the perfect waterproofing contractor in Brooklyn who would perfectly meet your waterproofing requirements. That's where Trice Restoration Inc comes in! Being the best Waterproofing Company in Brooklyn, Trice Restoration Inc has everything you'd want from a waterproofing contractor.
Waterproofing isn't just our specialty but our top service! We have a record of impeccable waterproofing service throughout Brooklyn, with thousands of happy clients meeting their waterproofing needs with the best waterproofing services by the top waterproofing contractors Brooklyn has.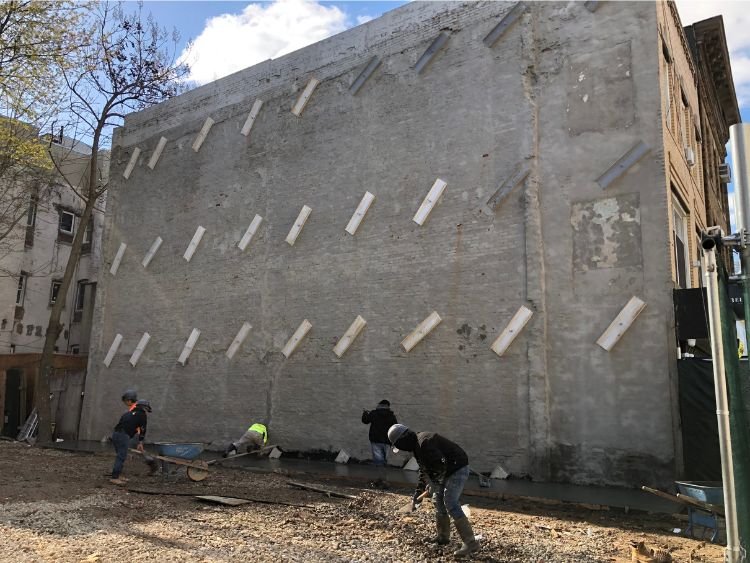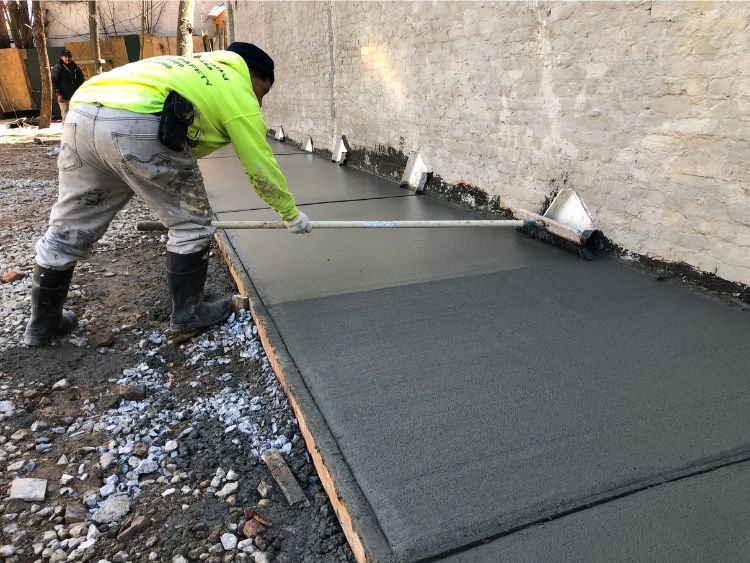 Prevent Water Damage with Trice Restoration Inc's Waterproofing in Brooklyn, NY
When protecting your property from water damage, having a professional team of experts is essential! Trice Restoration Inc's team of veteran contractors have years of experience in waterproofing under their belt, which allows them to provide the best waterproofing services to their clients.
Waterproofing commercial spaces can be pretty tricky for most waterproofing contractors Brooklyn has, but Trice Restoration Inc is way ahead of the competition! Our clients have never been unsatisfied with our commercial space waterproofing services, and none of the properties that have been waterproofed by us has shown signs of water damage once we are done with our service!
Foundations are the most important part of any property and require the most protection from all kinds of elements and damages. If the foundation of a property gets damaged, the risks of breakage and accidents increase significantly. One of the most common reasons for damage to a building's foundation is Water Damage, And the best way to stop water damage from reaching your property's foundation is waterproofing!
Whether it's small apartments or large commercial properties, Trice Restoration Inc has got you covered with their expert team, who know how to waterproof all kinds of properties with the best techniques and materials available. So be rest assured and get in touch with the best waterproofing contractors in the area.
Trice Restoration Inc: Your Best Choice For Waterproofing Solutions
Extensive Range Of Services
Trice restoration Inc is your best choice for not only Basement Waterproofing in Brooklyn, NY but also a range of other waterproofing services! Trice Restoration Inc is by far one of the best basement waterproofing contractors in Brooklyn, NY and has been providing all kinds of waterproofing services for decades, especially Basement waterproofing,
Commercial Space Coverage
Our waterproofing solutions extend to even commercial spaces all over Brooklyn and New York! Waterproofing your commercial space has never been this easy when you get it done from Trice Restoration Inc. We not only employ the top talents in the waterproofing industry but also use the best materials and techniques to ensure that water damage is the least of your concern.
Weather Resistant Waterproofing
With harsh weather conditions and frequent rains, water damage can severely damage the durability of a bridge. Dealing with these factors cannot be accomplished by most waterproofing contractors, but Trice Restoration Inc has been a pioneer as one of the best waterproofing contractors in Brooklyn, with the best bridge waterproofing services under their belt!
Impeccable Bridge Waterproofing Service
Trice Restoration Inc, one of the most renowned bridge waterproofing contractors in Brooklyn, NY, are there to provide their top waterproofing services for bridges of any size and shape!
Expert Team Of Contractors
Foundations waterproofing can be challenging for inexperienced waterproofing contractors. But with Trice Restoration Inc, you won't have to worry about that! Trice Restoration Inc has the most experienced team of waterproofing contractors who have been providing the best waterproofing services.
Guaranteed Client Satisfaction
Our services have been deemed one of the best in NY, and we try our best to satisfy all our clients. We have maintained a record of guaranteed client satisfaction with our best-in-class waterproofing services.
Waterproofing your property is a must for every property owner, and it must be done correctly with all the related factors in mind! At Trice Restoration Inc, we understand the needs of our clients and the proper way to waterproof any property, so get in touch with us today and find the solution to all your waterproofing needs!
Connect with our experts today for your Waterproofing Solutions.
Frequently Asked Questions
Why Is Waterproofing Important?

Waterproofing is necessary to prevent water damage to your property's foundation. Improper waterproofing can lead to accidents and property damage.

What Sets Trice Restoration Inc Apart From Other Waterproofing Contractors?

Trice Restoration Inc has a team of veteran contractors who have years of experience in waterproofing. We also use the best materials and techniques for each and every waterproofing job.

Is Waterproofing Service Weather-Resistant?

Yes, Trice Restoration Inc's waterproofing services are weather-resistant and can withstand harsh weather conditions, including frequent rains.

How Can I Contact Trice Restoration Inc For Waterproofing Services?

You can contact Trice Restoration Inc by our official website or via the phone number provided at our website.