Top Brick Pointing Contractor New York City
Trice Restoration Inc, helps you in building repair or renovation process. Our brick pointing contractor NYC will restore your brick wall to its original beauty. Leaks, cracks, and damage won't occur on your wall because it is sealed and protected. Our company specializes in brick pointing, Brick Repair, Spot pointing, Brick restoration, exterior remodeling and in-home renovations. 
To protect your home from the elements, we can repoint interior and exterior brick walls with brick repointing services in NYC. With Trice Restoration, your brick wall will look brand new and exceed your expectations. We will transform your crumbling, old brick walls into a striking, brand-new feature.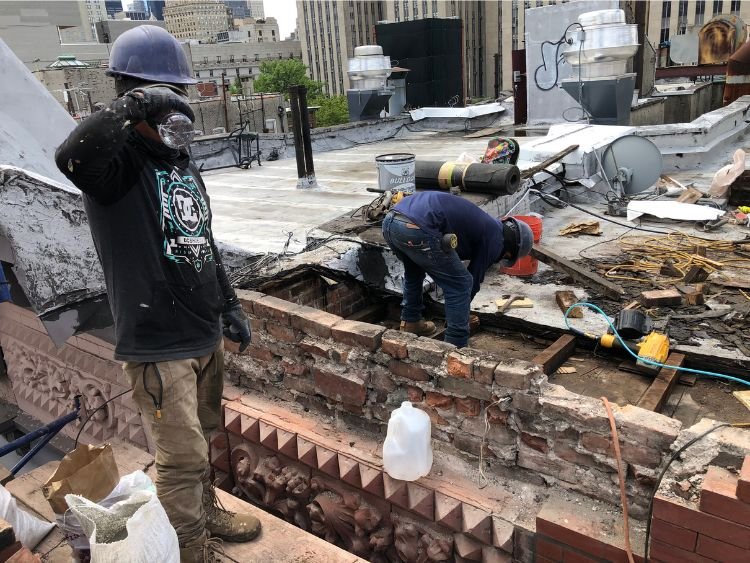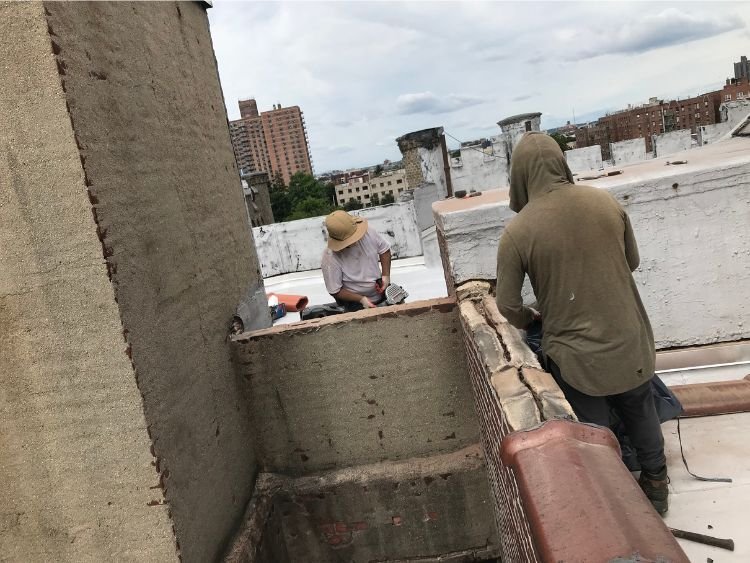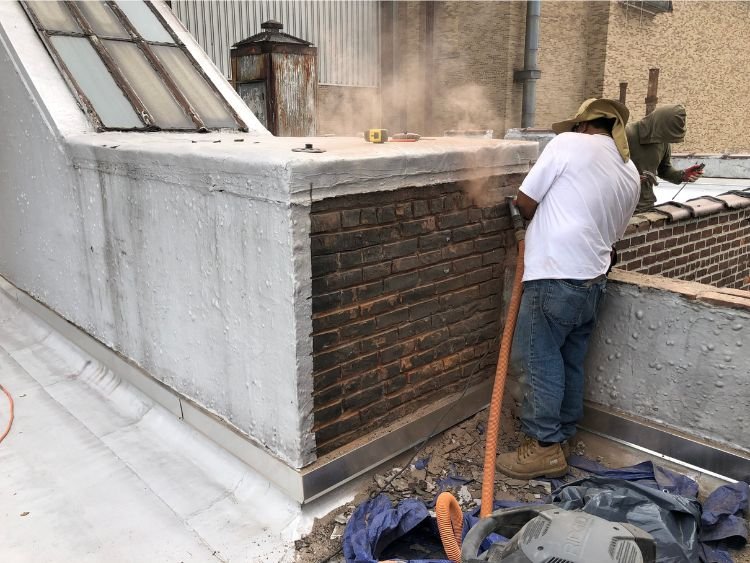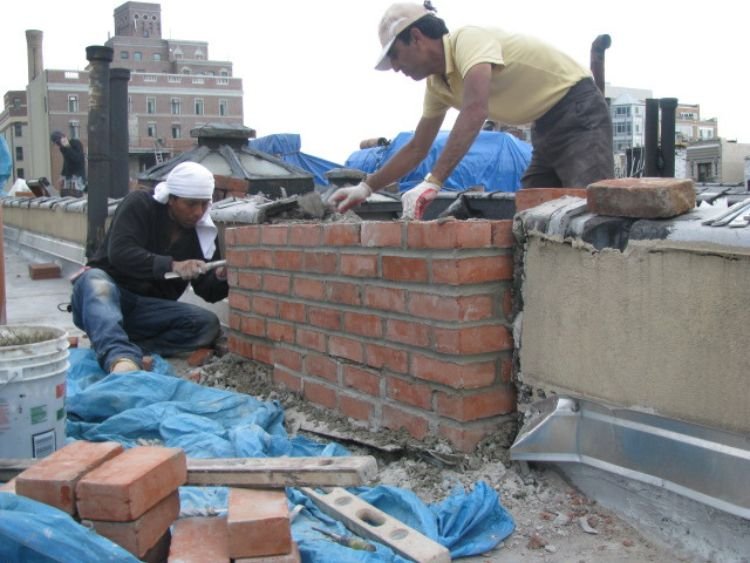 Get Professional Brick Pointing and Tuck Pointing Solutions from Experts Today!!
We make every effort to assist our clients. Our skilled bricklayers will carefully check the structure to assess the damage when required. Then, to make it simple for our clients to choose what they want, we will give them a list of available possibilities. We can handle everything, from repairing to repointing and brick grinding too. Our main goal is to reduce your costs without sacrificing the caliber of our service.
Our construction company offers a wide range of services and has vast experience in making a property one of the world's most memorable and aesthetic places. Our professionals are well versed in apt working, be it remodeling, repairing, renovating, installing new projects or spot pointing NYC.
During such harsh conditions, our professionals strive to reduce customer stress. Brick pointing contractor NYC provides essential services to preserve the state of your bricks. It is evident that after some time, the mortar joints start deteriorating and cause the bricks to dislocate and develop cracks, and ignoring damages may put you in great difficulty. Our role is to block the water from entering the house or building through the walls, which happens during monsoon or winter, leaving the brick walls damp for longer.
Damage occurs when water continues to come in the weathered mortar joints through the spaces, and consistent flow of water helps build up the injuries causing apertures and cracks alongside; it's the work of Trice Restoration Inc, eventually, which serves the purpose. Our professionals are experts in providing brick wall repair with the intricacies of crack walls and bricks that occur due to natural reasons.
Considering Trice Restoration Inc will give you
Brick Repair & Replacement
It is sometimes necessary to replace or repair bricks when a project has gone beyond brick-pointing. As a result of this service, you can maintain or even salvage your building. This may be historically significant in NYC architecture, or it may be essential to you personally. Regardless of the project, we will provide you with superior quality results.
Stucco, Cement, & Beyond
In addition to brickwork, we provide exceptional services in stucco, cement, and other areas of expertise, such as blockwork and brickwork. Our Brick restoration New York City solution is all about working with the best in the business for the best results.
Quality & Timely Delivery
We are a firm follower of business ethics and committed to delivering quality services on time, keeping integrity and fairness on priority. We believe in providing on-time and on budget while striving for excellence.
Comprehensive Renovation Services
With our comprehensive range of construction services, we can make the property one of the most remarkable and aesthetic places to remember. Whether remodeling, repairing, renovating, or installing new projects, our professionals are well-versed in apt working.
24*7 Support System
We are a well-known restoration service provider standing out in a reputable position in the market. We pay extreme attention to responsiveness, personalized solution, quality craftsmanship, functionality and value, and we ensure to get your work done, keeping the utmost professionalism in mind.
Efficient Tuckpointing Services
Brick pointing and tuckpointing are similar, but the mortar is a critical component of tuckpointing. Using both standard mortar and mortar that matches the bricks creates a finished look that improves the face of the brick and makes the mortar joints look finer than they are.
The quality brickwork done by Trice Restoration Inc leaves an everlasting imprint on the clients. It makes them associate with us in near projects, too, as we are second to none, and our work instantly gets noticed right from the overall structure to the minor details. It is appreciated for the quality evident from the property's aesthetic look. So far as brick repair and installation are concerned, brick pointing New York has mastered the facets of all sorts of brickwork.
Whether it is brick repair services for damaged areas or brick pointing company, our professionals put in the maximum effort with the right tools and professionals to increase the value of your home and stick to its promises.
Connect with our experts today for your Brick Pointing Solutions.
Frequently Asked Questions
What is a Brick Pointing?

Your home's exterior skin is made up of bricks, or blocks of stone, that are repointed by reworking the mortar underlying them. Although many repairers perform repointing themselves, it is sometimes outsourced to a professional due to the heightened need for work.

Which types of pointing are there?

Flush Pointing
Weathered Pointing
Struck Pointing
Tuck Pointing
V Pointing

What is a Flush Pointing?

The mortar is pressed explosively into dredged joints and finished flush with the masonry units' edges. It could give a better look. As a result, flush pointing is more durable, as dust, water, and other contaminants can't get into it.

What are the benefits of hiring a professional tuckpointer?

To complete a successful project, a professional tuckpointer has the experience, tools, and skills. Your home will be restored to its original beauty by using the right color mortar and matching the surrounding brickwork.