Top Stucco Repair Contractor Queens
At Trice Restoration Inc, we have been distinguished as a professional commercial stucco contractor queens that you can count on – especially when high quality is imperative. With years of experience, we have the maximum capability of handling small to large projects and have significant bonding capacity for larger stucco repair projects.
Our stucco repair services include stucco coating, commercial stucco repair in Queens, stucco painting, crack wall repair, and so much more. The wall works provide professional stucco and cement-plaster siding repair. When cracks or blisters form in the Stucco on your commercial property, the time to repair it is before the damage worsens.
Our Commercial Stucco Contractors Queens handle everything from minor stucco repair to complete re-stucco projects. Getting your stucco project started is as simple as contacting us for a free, no-hassle quote.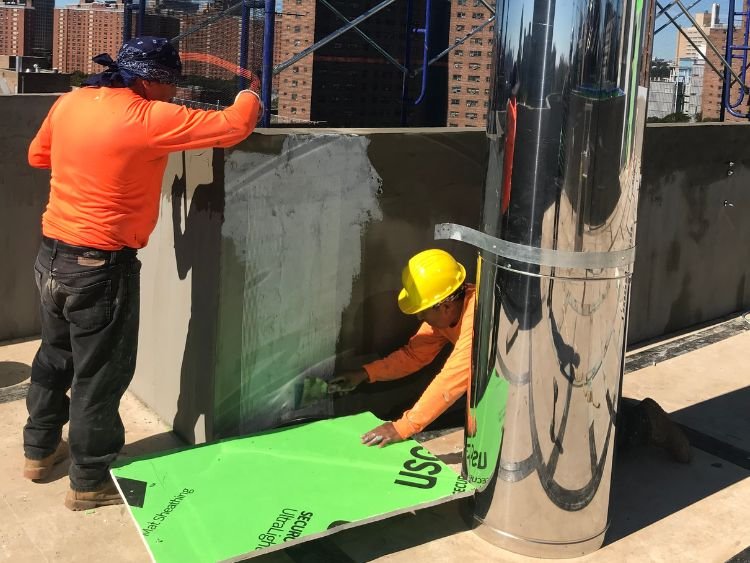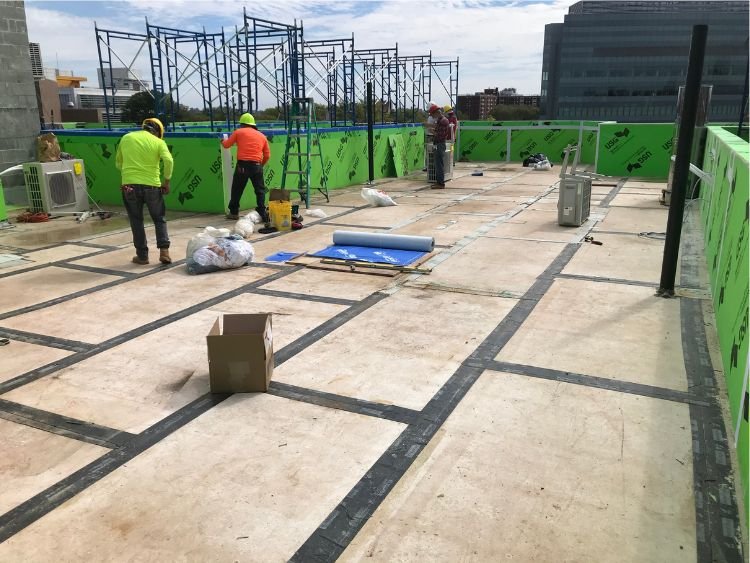 Get Connected with Trice Restoration Professionals for Stucco Repair Solution
We know that the work involved can be messy when it comes to your walls. Our stucco repair tips take every consideration to ensure the cleanliness of your property. Our team will protect your surfaces and belongings before we begin working. After completion, we thoroughly clean the work site and surrounding areas, aiming to leave the place cleaner than it was when we arrived.
If these signs show in your Stucco, take a look:
Cracks
It is possible to replace your stucco siding if only one small crack appears. A professional should be consulted if there are multiple hairline cracks or a noticeable large crack. The cracks in your Stucco can quickly entrap water and prevent mold growth if you repair them quickly. The concern is also that a giant gap will continue to grow. Get a stucco wall crack repair from Trice Restoration Inc to fix it immediately.
Impact Damage
Take cracks in your stucco siding as a sign that an impact has damaged your house. The bottom edge of the house typically suffers impact damage due to lawnmowers and weed whackers. Similarly to cracks, impact damage to your Stucco can quickly devastate your property's well-being, so you should repair it immediately.
Stains
It is common for Stucco to develop unsightly stains along its base that climb up the siding. If you paint over the colors, they will only become worse. Don't let it fester; clean it up instead. Commercial Stucco Painting providers can help you eliminate those stains with a thorough cleaning. If the colors are impossible to remove, your professional service will recommend how to proceed.
With Trice Restoration Inc, you can go ahead in:
Achieving A Proper Mixture
The right mixture of stucco materials and additives is crucial. If you're working on your structural property, it's always a good idea to leave this job to a professional. Some additives can affect the water-resistance of a stucco installation. Hiring professional stucco replacement contractors is the smartest choice.
Choose Impressive Colors
Many people attempt to save money by choosing off-the-shelf color schemes for stucco repair or maintenance. You may only have considered color schemes and other aesthetic details once you hire experts. Our professionals will eventually help you out with this very well.
Aesthetic Quality
The best way to ensure your Stucco is installed correctly is to hire a stucco installation NY contractor. Your stucco installation comes with a guarantee. We have certified, insured, and licensed experts. Our team ensures the highest quality for each project so you can make an informed decision.
A Job Done Right The First Time
With our extensive experience and specialized knowledge in stucco installation, you can feel confident that your project is done correctly. Quality stucco installation requires proper preparation and attention to detail. If you hire our contractors for quality work, you'll get that. Our team will complete your project on time and within budget if you are in Queens or the surrounding area.
Choose A Licensed Contractor
Since you're paying for someone to perform construction services on your property, you need to ensure that that person is licensed in NYC. We believe in full disclosure: Before any project, we provide proof of licensure, insurance, and bonding.
Professional guidance
A stucco contractor has the correct answers to your questions. Depending on your needs, we can perform a complete restoration or just some basic stucco repair. Working with professional stucco repair contractors in Queens will give you the perfect coating for your property. In an area like NYC, where the weather is unpredictable, ensuring that your stucco installation is excellent.
Our company is fully licensed and insured
Timely completion of projects is our priority
Our customers receive complete estimates at an affordable price
On-site safety regulations are set to the highest standards by us
Our service is personalized, and we pay attention to every detail
We try to minimize disruptions and clean up the mess as soon as the work is completed.
Connect with our experts today for your Stucco Repair Solutions.
Frequently Asked Questions
ARE YOUR LICENSE AND INSURANCE VALID?

Ensure that the contractor you intend to hire has a valid license and insurance policy in your state before you hire them. Doing so will ensure that you will not be held liable if something goes wrong during the project.

WHAT IS YOUR EXPERIENCE IN THIS INDUSTRY?

Stucco repair and maintenance require perfection and expertise, so working with an experienced stucco contractor is safer. It would help if you asked a contractor about his experience in this area.

PAYMENTS: HOW DO YOU MANAGE THEM?

You must clearly understand the payment process before the project begins. In the case of a more important job, your contractor might even request an advance payment. A contractor usually divides the entire payment amount into steps throughout the project.

WHAT ARE YOUR CLIENT REFERENCES?

Referrals from past clients can give you a clear idea of how well a contractor performs their work. You can decide whether the contractor is right for you by talking with people who have worked with them.