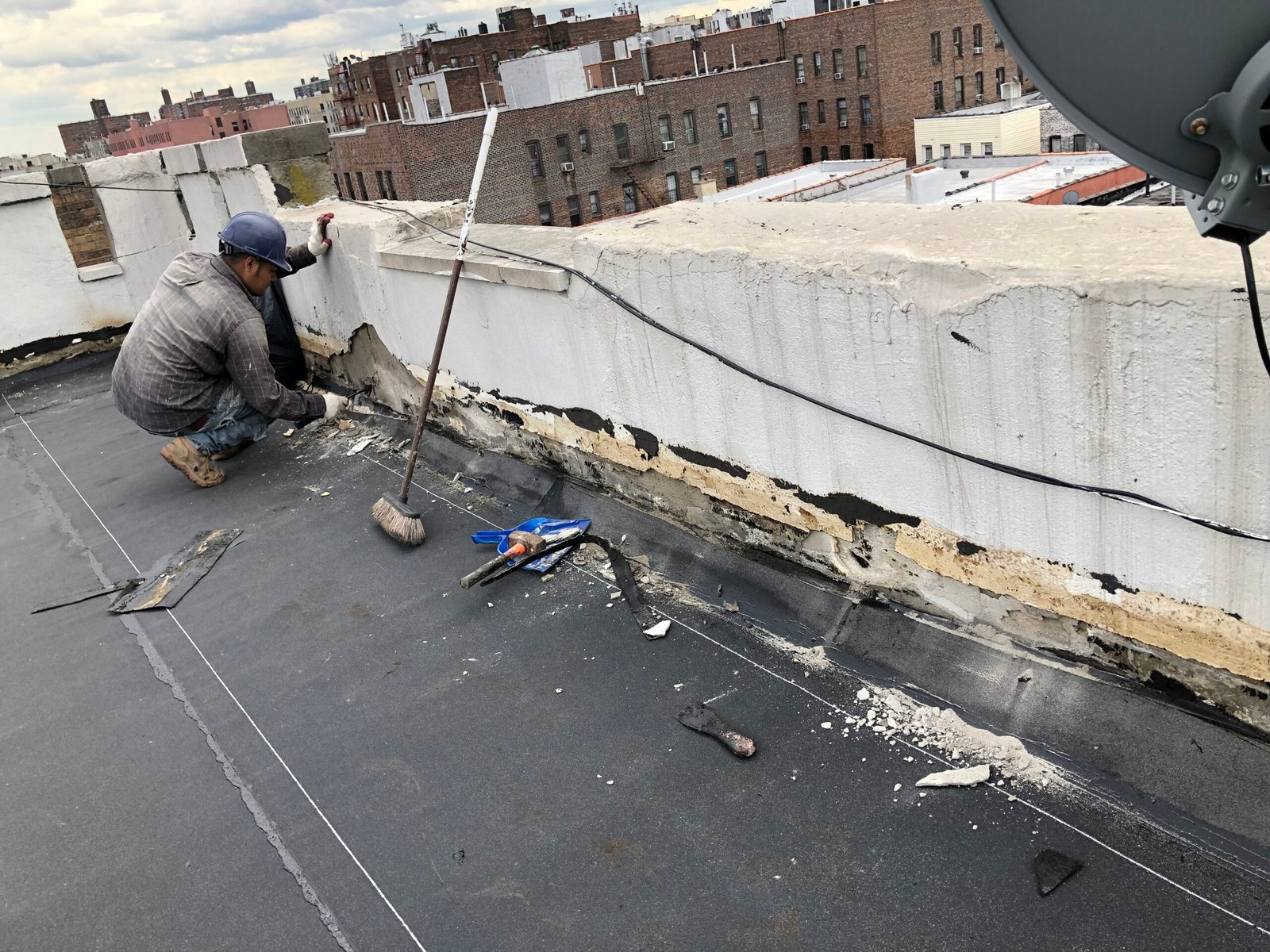 The custom of installing parapets on flat roofs dates back to the Roman era when it was made of large stone slabs. The idea was to protect from enemies. Though times have changed, you will still notice parapets in most buildings in Bronx, Queens, Manhattan, and Westchester. But why do you need a parapet wall? Have you ever thought about this?
A parapet wall is installed on a flat roof's edges primarily for additional protection from strong winds and tripping hazards and to hide unsightly equipment and roofing materials. But, the beautifully yellow-colored parapet requires adequate maintenance to avoid parapet replacement Queens. When the parapet proposes enormous functionality, you do not want it to threaten the building's integrity. However, timely repair actions can spare you from the invasive replacement job of the parapet. But in some cases, the damage caused is irreparable!
Parapet Replacement: Causes
Parapet repair Queens often is not sufficient to fix severe damage. These conditions include:
Large Cracks- Minor hairline cracks are easy to repair with a patchwork. But if the crack is too big and deep, you cannot fix it by applying a cement mix. Cracks that have reached the steel reinforcements require an extensive solution. A parapet repair contractor will knock down the entire structure and rebuild a new one. It will enhance strength and stability that will last for several years.
Crumbling Mortar- Harsh weather conditions, temperature fluctuations, and water damage loosens the mortar causing gradual structural deterioration. If it gets too severe, the parapet wall may disintegrate over time. So, a parapet wall replacement Queens is the best fix to this critical defilement.
Bulging or Sagging Walls- If you notice your parapet wall is bulging or sagging, it is a sign of poor construction, soil erosion, and ground movement. It indicates a very condemning situation that affects the entire building's foundation when left untreated for too long. Replace the parapet as soon as possible to avert havoc, possessing a threat to lives and neighboring buildings. The parapet wall replacement cost in such cases depends on the projected area, cost of materials, and labor cost. The more severe the damage, the higher the expenses of replacement.
Pooling Water- A common problem of flat roofs is water damage. Waterproofing failure, improper sloping, and drainage issues are the ultimate culprits. All of these can lead to standing water which ultimately seeps into cracks and holes in the building interior. Damp patches, mold, and mildew on your bright yellow wall in the living room indicate water infiltration reaching the deeper layers. Applying waterproof coats and installing membranes are temporary fixes. It won't be long before the problem recurs. So for a permanent and more durable fix, replacing the parapet is the best option. It will mend the damage from the core, improving the building's service life.
To conclude, parapet replacement cost is always higher than minor repairs. But it is all worth it for the benefits and the quality of life you enjoy- feeling safe under the roof!